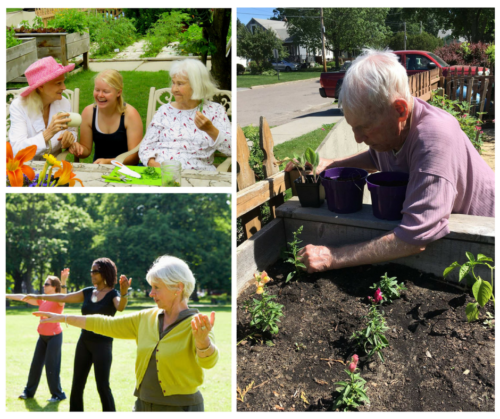 Past Webinar: Getting Outside and Getting Moving
Wed, Aug 16, 2017 12:00 PM - 1:30 PM EDT
It is hard to deny the benefits of getting outside and getting moving.   Some experts call "lacing up your shoes, opening the door and heading outside" a "magic cure" that can improve mood and sleep, strengthen relationships and even lower the need for pain medications.
People working on age friendly initiatives are certainly aware of the many advantages of getting outside and getting moving for older folks in their communities, and our August webinar will focus on a few of these replicable efforts in the tri-state region.
While it is difficult to participate in a webinar in the great outdoors, we hope you will power on your computer, turn up the volume and join us (near a window) on August 16th at Noon.  Together we will explore the many ways we can help facilitate the benefits of getting outside for members of our communities…including ourselves.  Because who doesn't need to experience a magic cure every now and again?