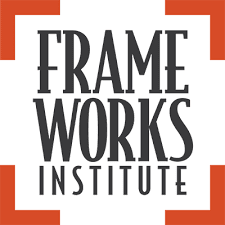 Past Webinar: Reframing Aging
Tuesday, December 19, 2017 12:00 PM - 1:30 PM EDT
Reframing Aging:
Frameworks 2.0
This webinar, led by the FrameWorks Institute, will offer guidance on how to talk about aging, demographic change, and elder abuse in ways that foster greater public understanding of these issues and promote positive social change.
Building on the webinar offered by FrameWorks two years ago (you can view this webinar here), the goals of this session will be to:
1) Demonstrate how to use reframing tools effectively, and
2) Provide advocates and professionals in the field of aging with opportunities to practice using the tools themselves.
We hope you will join us for what promises to be an informative webinar!