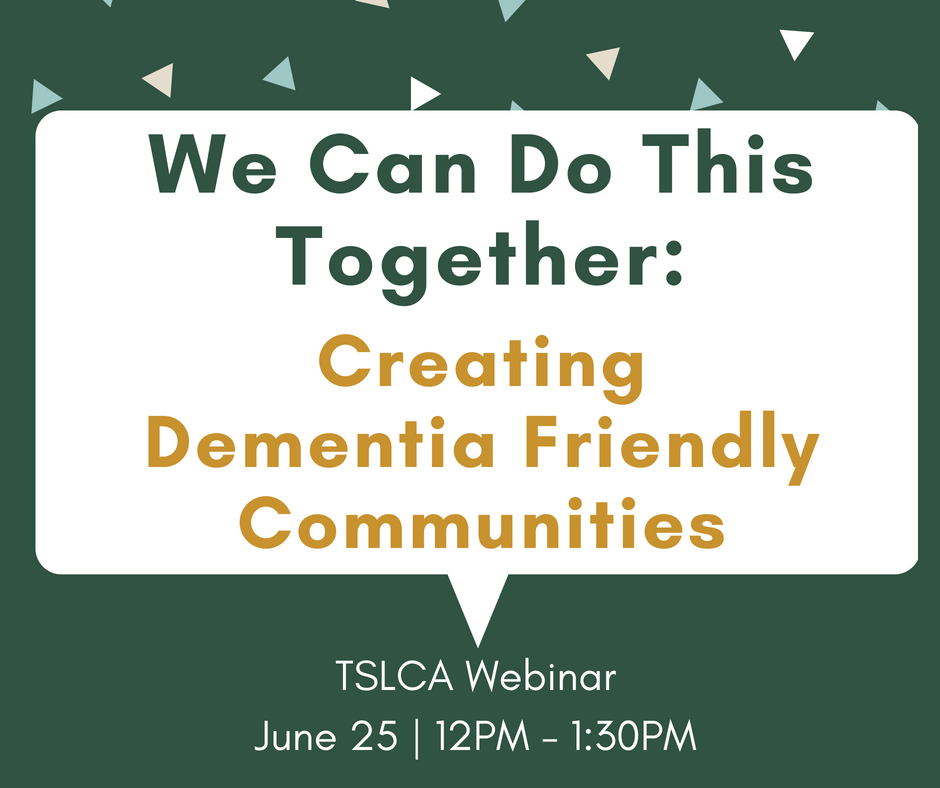 Past Webinar: We Can Do This Together
Monday, June 25 from 12:00 p.m. to 1:30 p.m.
As cancer has become more prevalent in our daily lives, we've built incredible personal, community and systemic responses that support patients and their care partners during their journey with this disease.  It's time to create the same kind of social and care network for people living with dementia and their care partners.  Dementia can impact anyone, but folks who are older are at greater risk for the disease.  Across northern New England, tens of thousands of people are living with dementia.  People living with dementia and their care partners can experience significant isolation and can be challenged to do lots of things we all take for granted – like shopping or driving a car.
Attend this webinar to learn how people across the country are working to create communities where those living with dementia and their care partners can not only live, but THRIVE!  With leadership from Dementia Friendly America, administered by the National Association of Area Agencies on Aging, communities across the nation are taking action by engaging community sectors such as business, healthcare, faith communities, local government, community services and residential care and more. Speakers on this webinar will share an overview of the DFA initiative and how communities in rural Alabama and Ohio have successfully engaged in this work through low-cost, partnership-based initiatives!
Presenters: 
Meredith Hanley, National Association of Area Agencies on Aging, Dementia Friendly America
Stephanie Holmes, Dementia Friendly Alabama
Marty Williman, Ohio Council on Cognitive Health, Dementia Friends Initiative