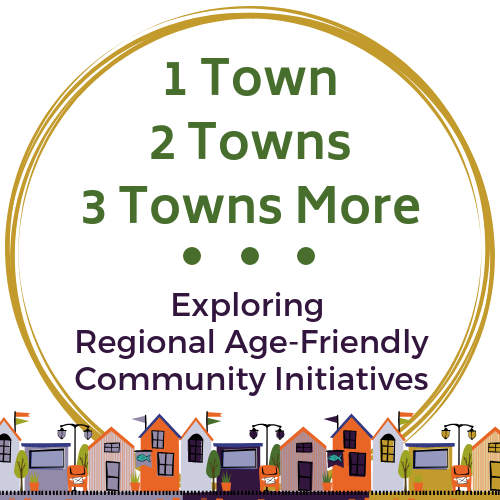 Past Webinar: 1 Town, 2 Towns, 3 Towns, More – Exploring Regional Age-Friendly Community Initiatives
Wednesday, September 19 from 12:00 p.m. to 1:30 p.m.
Communities across Northern New England are employing multiple creative strategies to forward the work of building and running age-friendly initiatives. Some are using these strategies in one town, others are engaging multiple towns and still others are working across entire counties. This webinar will feature folks across our Tri-State area that employ such regional approaches.
Join us to hear about the start of these regional initiatives, the benefits and challenges of working regionally, how they have addressed these challenges, and what advice folks leading these efforts have for others considering such an approach. Whether you are contemplating a regional effort for your entire age-friendly initiative, or one component of it; or if you are already engaged in regional efforts and want to hear how others are doing it, we hope you will join the call.
Featuring:
Nancy Davis, Chair
Age Friendly Community Initiatives
Bethel, Maine
Anne N. Schroth, Program Coordinator
Healthy Peninsula
Blue Hill, Maine
Wendy Kasten, Chair
Aging Well in Waldo County
Belfast, Maine
Sylvia von Aulock
Executive Director
Southern NH Planning Commission
Manchester, NH