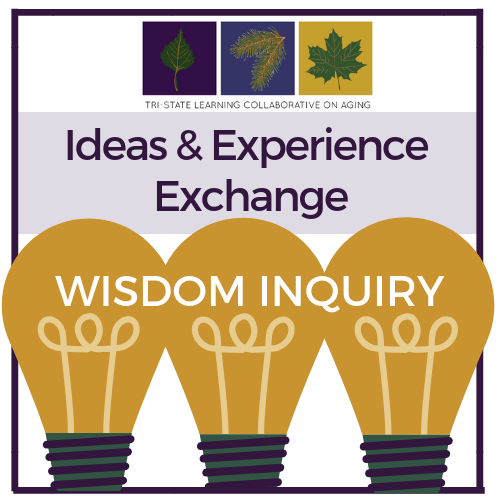 Past Webinar: New Community Leaders Web Gatherings – Engaging Funders
Tuesday, October 9 from 12:00 p.m. to 1:00 p.m.
The Tri-State Learning Collaborative on Aging is pleased to announce a new series called "Ideas & Experience Exchange: Wisdom Inquiry." This is a 6-month series held on the second Tuesday of every month. Each session will explore Engagement, a topic with many dimensions.  This month, we will focus loosely on: Engaging Funders. 
Unlike our past webinars, this format is best described as "open office hours."  We provide space to learn together and from each other.  Each month, the conversation will be hosted by one or two community leaders with both answers and questions for the group.  You will have the opportunity to join the conversation with other communities to discuss your successes, experiences, strengths, challenges, and ideas about engagement in your community.
On October 9, 2018, come prepared to talk about engaging funders.  Our host, Laura Lee, Senior Program Officer from the Maine Community Foundation, will bring a professional perspective to this important conversation about engaging funders in your community.  You and others will bring questions, challenges and successes so we can all learn about this important issue together.