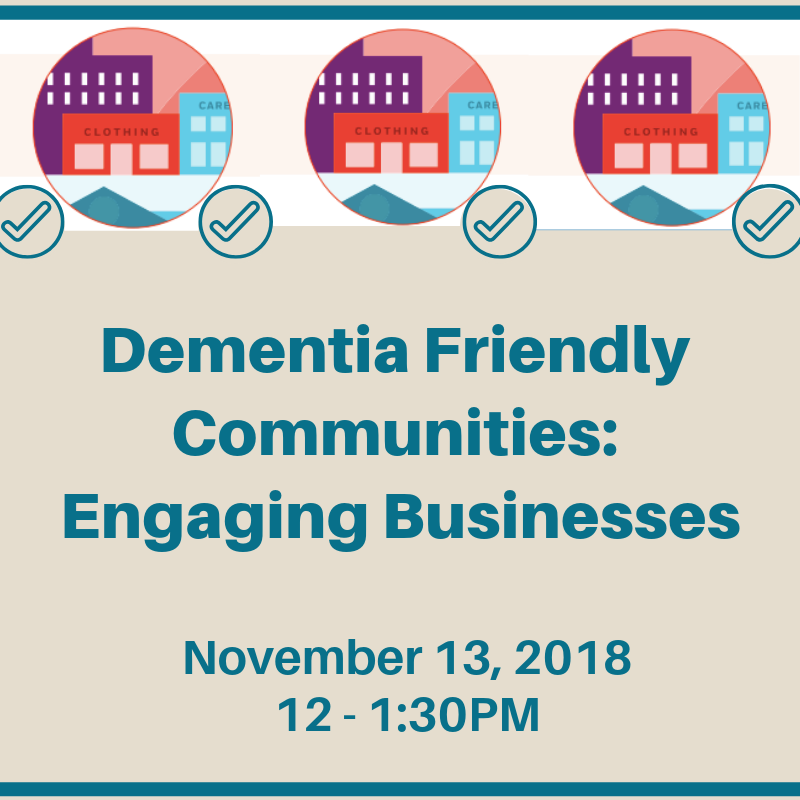 Past Webinar: Dementia Friendly Communities: Engaging Businesses
Tuesday, November 13th, from 12:00 p.m. to 1:30 p.m.
Join us on November 13 to explore strategies and the impact of engaging businesses in developing dementia friendly communities.
Over 70 percent of Dementia Friendly America communities provide outreach to the business sector. Based on lessons learned from DFA communities, our webinar will provide information about strategies for conducting work in the business sector.
What is a dementia friendly business? According to Dementia Friendly America, a dementia friendly business is "one in which management and employees are able to recognize the signs of dementia in customers, communicate effectively with individuals with dementia, connect individuals to local resources and support caregiver employees. A dementia friendly business is a supportive, prepared and knowledgeable place for people with dementia and their care partners to visit or be employed."
Speakers:
Meredith Hanley
Director, Community Capacity Building, National Association of Area Agencies on Aging
Joy Schmidt
Dementia Friendly Initiative, Dade County, Wisconsin