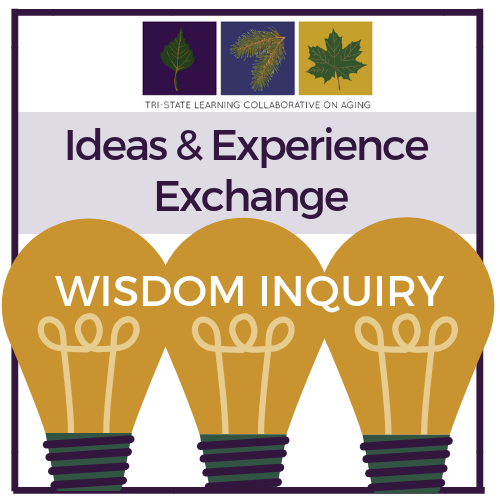 Past Webinar: Ideas & Experience Exchange: Wisdom Inquiry – Engaging Volunteers
Tuesday, December 11th, from 12:00 p.m. to 1:00 p.m.
This month's "Ideas & Experience Exchange: Wisdom Inquiry" is focused on Engaging Volunteers. We are thrilled to have hosts Tom Kenny & Doug Wilson joining us to explore our challenges and successes as they relate to Engaging Volunteers in our age friendly work.
Unlike our past webinars, this format is best described as "open office hours." We provide space to learn together and from each other. Each month, we will provide one or two hosts to ask questions and provide their insight to the conversation the group. However, the conversation will be led by YOU, the participants. This is an opportunity for you to join the conversation with other communities to discuss your successes, experiences, strengths, challenges, and ideas about engagement in your community.
We hope you will join us!
Hosts:
Tom Kenny
Nutrition Director
Eastern Area Agency on Aging
Doug Wilson
Agewell Program Specialist
Southern Maine Agency on Aging