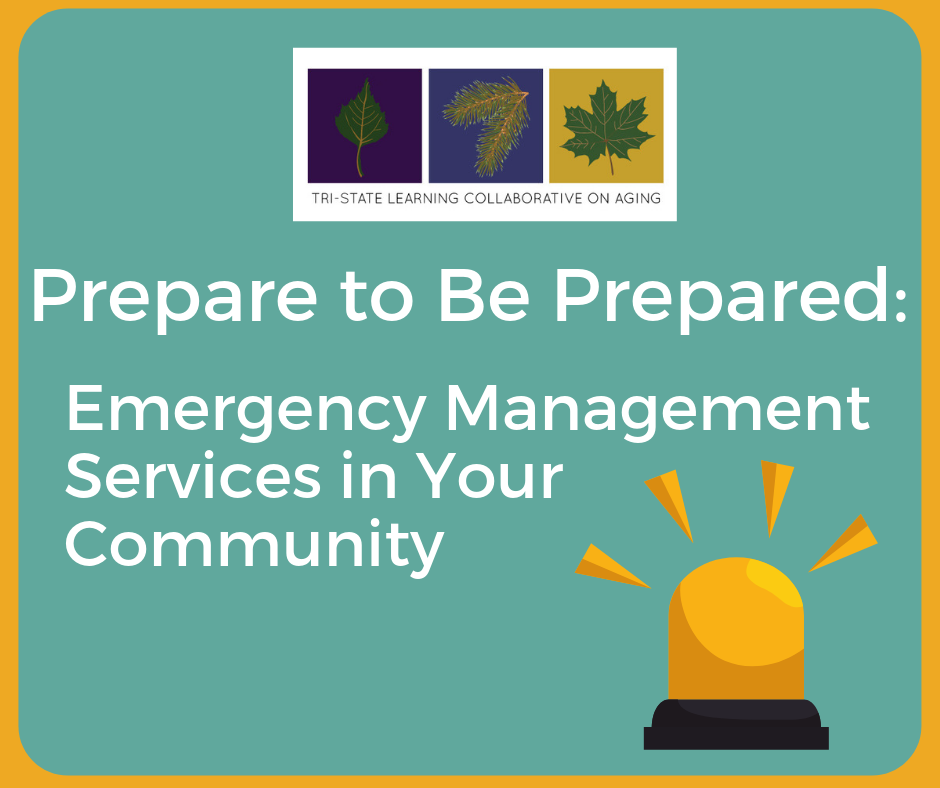 Past Webinar: Prepare to be Prepared – Emergency Management Services in Your Community
Monday, December 17th, from 12:00 p.m. to 1:30 p.m.
Join us on December 17th to explore strategies, resources and services related to emergency management in your community.
We will be joined by emergency management leaders from each of our three states: Maine, New Hampshire and Vermont.
As winter approaches, preparing for weather related emergencies becomes all the more important. Come learn what you can do to help your family and friends prepare, and what role your community group can play on behalf of folks who might need some assistance.
Speakers:
Emily Harris, MPA
Interim Engagement Section Chief/Northeast Regional Coordinator
Vermont Emergency Management
Susan Faloon, APR
Special Projects Coordinator/Public Information Officer
Maine Emergency Management Agency
Michael D. Todd
Public Information Officer
New Hampshire Department of Safety