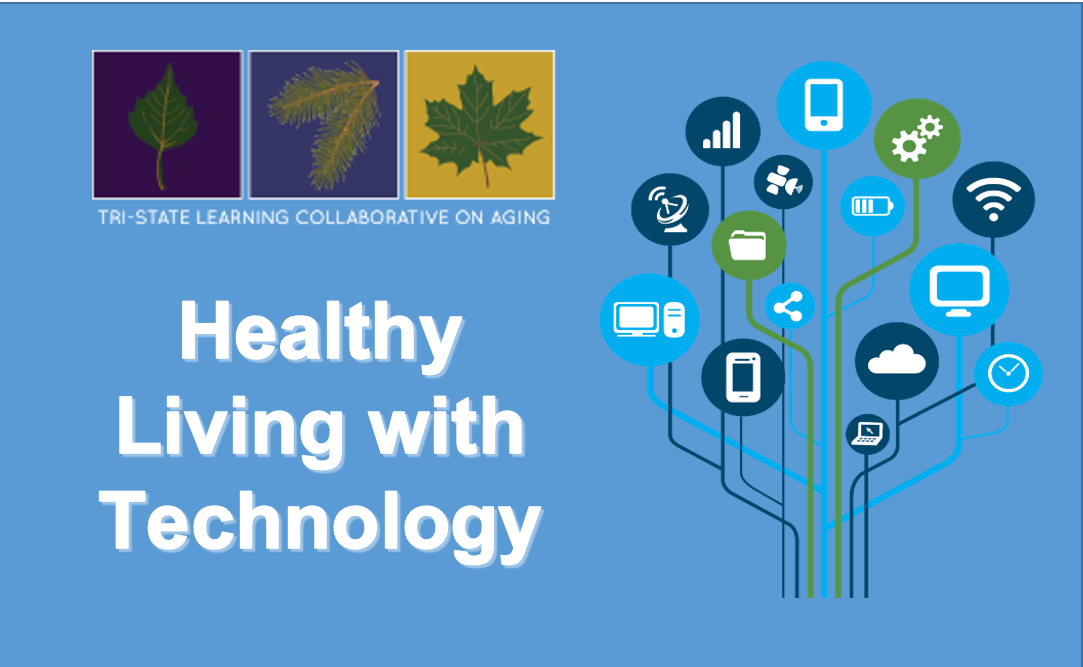 Past Webinar: Healthy Living with Technology
Wednesday, January 30th, from 12:00 p.m. to 1:30 p.m.
Join us on January 30th, from 12:00 – 1:30 to learn more about innovative technologies that are making it easier and safer to age in our own homes. For those of us who want to age in our own homes as safely and comfortably as possible, today's technology is more than just convenient—it can be a huge boost to both our health and our quality of life.
We will also hear about virtual reality that is helping medical professionals understand what it is like to experience illness and death. If you have ever gone to a medical appointment and wished the professional could experience your symptoms, this tech has made it possible.
Come to learn what your community can do to raise awareness about the Smart-technology that can make it easier to age in place.
Presenters:
Sajay Arthanat, Associate Professor, Dept. of Occupational Therapy, College of Health and Human Services, University of New Hampshire
Elizabeth Harper, Resident Services Coordinator, ARCH Beta
Tom George, Client Program Manager, Senscio Systems
Marilyn R. Gugliucci, Professor and Director Geriatrics Education and Research, Division of Geriatrics, College of Osteopathic Medicine, University of New England