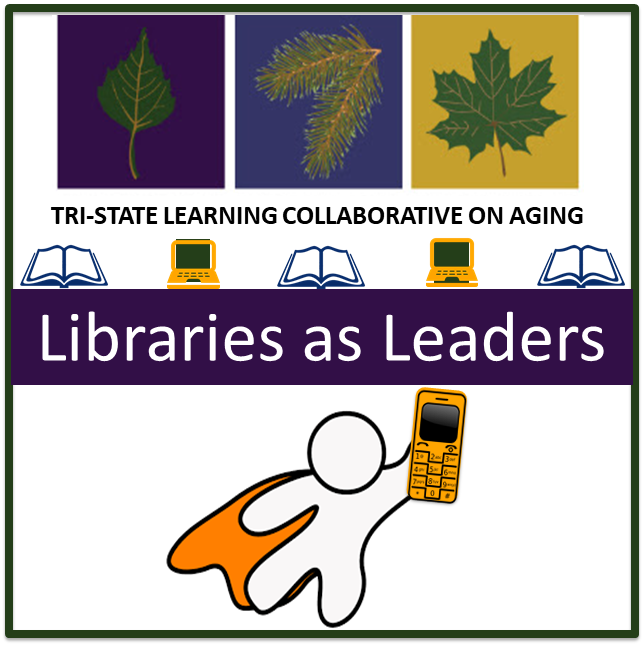 Past Webinar: Libraries As Leaders
Tuesday, February 26th, from 12:00 p.m. to 1:30 p.m.
Join us on Tuesday, February 26th from 12:00-1:30 to learn some of innovative ways that libraries in northern New England are reinventing traditional services to meet the needs and preferences to today's active older adult population.
Research shows that libraries are trusted sources of information and that they are often the social hub of a community. During this webinar we will hear how libraries in our region are transforming their spaces into age-and dementia-friendly centers where older people can socialize, learn new skills, have fun, and access a range of public and private services.
Presenters:
Amanda Merk, Executive Director
Norman Williams Public Library
Deanna Jones, Executive Director
Thompson Senior Center
Nicole Schulze, Adult Services and Outreach Coordinator
Concord Public Library
Sheila Bourque, Chair, Age-Friendly Raymond