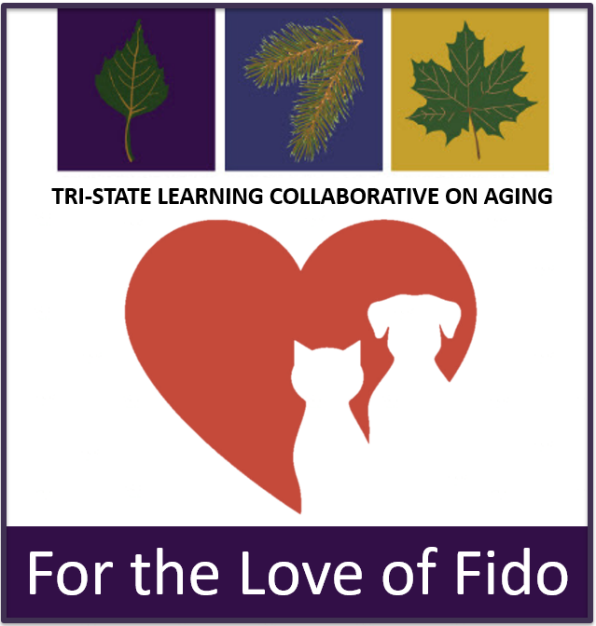 Past Webinar: For the Love of Fido: Older Adults and Pets
Tuesday, May 28th, from 12:00 p.m. to 1:30 p.m.
Join us on Tuesday, May 28th from 12:00-1:30 to hear from programs that help older adults enjoy their pets and that bring older adults and pets together.
Psychological and physical health benefits of animals for older adults include decreased loneliness and depression, improved cardiovascular health, and increased physical activity. There is mounting evidence supporting the therapeutic psychological and physical health benefits of animals in the lives of older adults. However, there are barriers to personal pet ownership. Some challenges are the cost of food and care, the need to transport a pet to vet appointments, and the physical demands of caring for a pet.
There are many ways older folks can connect with animals, in addition to owning personal pets. Older people volunteer at animal shelters, walk dogs, provide respite care, and become a part of a certified therapy-animal team. Join us to learn more about these programs in northern New England.
Presenters:
Meredith Anderson, Manager of Information and Referral, Southern Maine Area Agency on Aging
Jessica Danyow, Executive Director, Addison County Humane Society
Trendy Stanchfield, Executive Director, Midcoast Humane Society
Jerilee Zezula, Executive Director, ElderPet