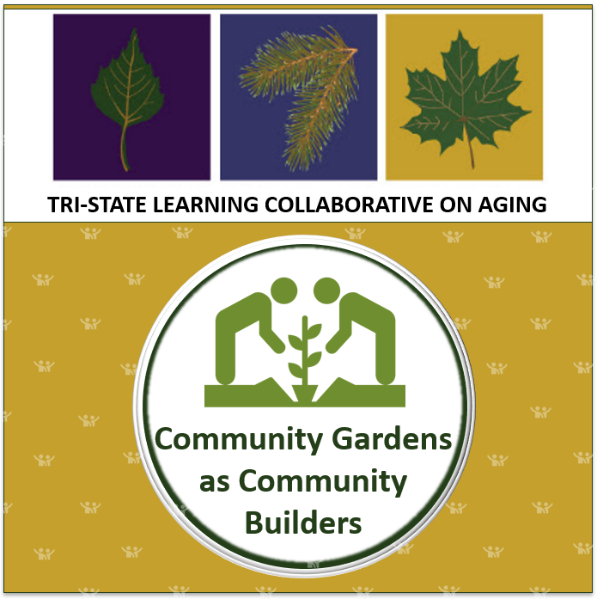 Past Webinar: Community Gardens as Community Builders
Wednesday, June 12th, from 12:00 p.m. to 1:30 p.m.
Community Gardens as Community Builders
Join us on Wednesday, June 12th from 12:00-1:30 to hear how community gardens are encouraging people of all ages and abilities to join their friends and neighbors in the community garden.
There has been an explosive growth of interest in community gardening throughout our region. Simply working in soil makes for a happier life. People are motivated by the desire to feed and nurture their families and friends, help neighbors struggling with food security, and connect with other people in the community. Developing a community garden requires more than just the physical infrastructure of the gardens – raised beds, water systems, fencing. It requires building the community of the garden—engaging residents and developing leadership. Join us to hear proven strategies that community organizers have used to create strong community gardening programs with older residents in northern New England.
Presenters
Megan Humphrey, Executive Director, HANDS (Helping and Nurturing Diverse Seniors), Vermont
Kelley Strout, Assistant Professor School of Nursing, University of Maine, Orono, Project GROW
Susan Harris, Resident Service Coordinator, Stewart Property Management