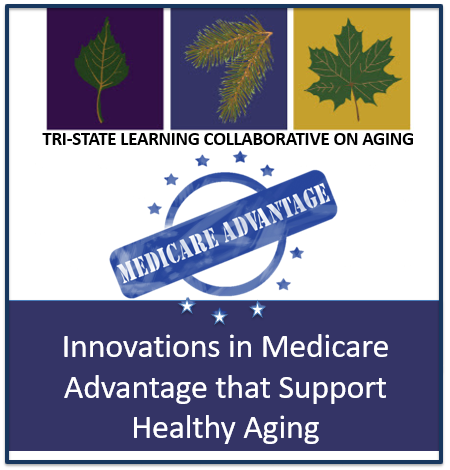 Innovations in Medicare Advantage that Support Healthy Aging
Tuesday, April 28th, 2020, from 12:00 p.m. to 1:30 p.m.
Innovations in Medicare Advantage that Support Healthy Aging (April 28, 2020)
Additional Materials:
Join us on Tuesday, April 28 from 12:00-1:30 to hear some of the innovative approaches Medicare Advantage plans are taking to support healthy aging. A recent rule provided by the Centers for Medicare and Medicaid (CMS) is changing the categories of products and services to be reimbursed as primarily "health-related" benefits under Medicare Advantage. CMS said the insurers will be permitted to provide care and devices that prevent or treat illness or injuries, compensate for physical impairments, address the psychological effects of illness or injuries, or reduce emergency medical care. For the first time, things such as air conditioners for asthmatics, grab bars in bathrooms and even groceries to remedy food insecurity will be eligible for reimbursement. This rule recognizes that to bring the cost of healthcare down, the whole person must be considered, including root causes of chronic conditions and not just their symptoms. Join us to hear the innovative ideas medicare advantage plans in northern New England have implemented to support healthy aging.
Presentations:
UnitedHealthCare
Martin's Point Health Care
Aetna
Harvard Pilgrim Health Care