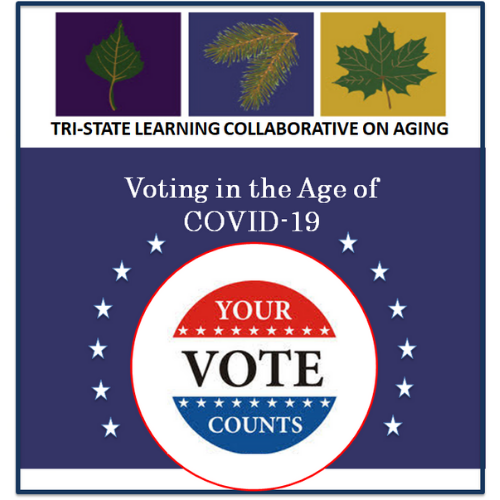 Voting in the Age of COVID-19
Tuesday, October 20th, 2020, from 12:00 p.m. to 1:30 p.m.
No one should have to choose between staying safe and exercising their right to vote. With the upcoming election on November 3rd, many important local, state and federal decisions will be made by eligible voters across the country. The impact of COVID-19 on voter accessibility during this election has spurred many organizations and communities into action to help make sure older adults have the information they need to vote safely and securely. Join us on October 20th from 12:00 to 1:30pm to hear from organizations and communities from Maine, New Hampshire and Vermont share how they connected with older people in their area to communicate the information they need to exercise their right to vote.
Presenters:
Rick Langley, Client Assistance Program Director, Disability Rights Maine
Lori Parham, State Director, AARP Maine
Trish Thorsen, LSW, Ombudsman Program Manager, Maine Long-Term Care Ombudsman Program
Greg Payne, Director, Maine Affordable Housing Coalition
Nicholas Kjeldgaard, Avesta Housing, Maine
Christine Martin, Avesta Housing, Maine