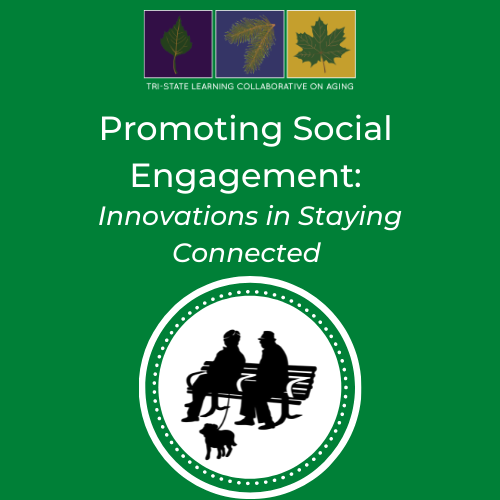 Promoting Social Engagement: Innovations in Staying Connected
Thursday, February 24th 2022, from 12:00 p.m. to 1:30 p.m.
The importance of social connection for our overall wellbeing is no surprise to many of us.  Social engagement helps foster a sense of belonging, meaningful purpose and connection – and in addition, has incredible health benefits.  For many older adults, people with dementia and their care partners, finding ways to stay connected can be challenging.  However, many social engagement initiatives that help to promote these meaningful connections are happening throughout Northern New England – from age friendly communities assisting with technology access through household devices, innovative community programming for people with dementia and their care partners, to connecting to statewide programs and resources that support emotional wellbeing.  Join us on Thursday, February 24th to hear about some great programs happening throughout our region, be inspired, ask questions, and share ways your own community is working together to stay engaged and find joy.