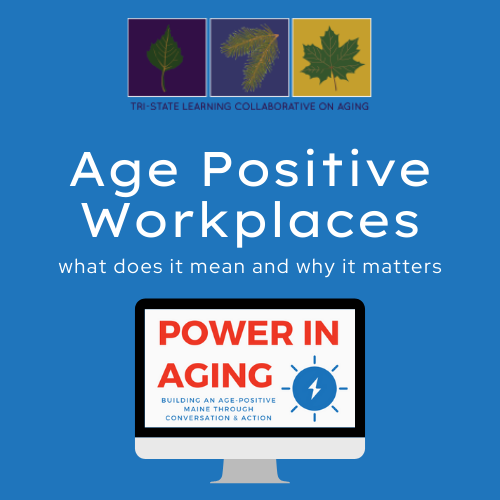 Age Positive Workplaces: What does it mean and why it matters?
Tuesday, March 29th, 2022 from 12:00-1:15pm
Join us for an interactive webinar on Tuesday, March 29 from 12:00 to 1:15pm to learn what makes an age positive workplace and why it matters.  This webinar will feature a presentation, small group discussions, and facilitated conversation with Power in Aging Project Manager, Don Harden.  We hope you'll join us to learn more about the importance of leveraging the power of older workers and the benefits of a welcoming and diverse workplace for all ages!
Presenters:
Don Harden, Power In Aging Project Manager, Maine Council on Aging