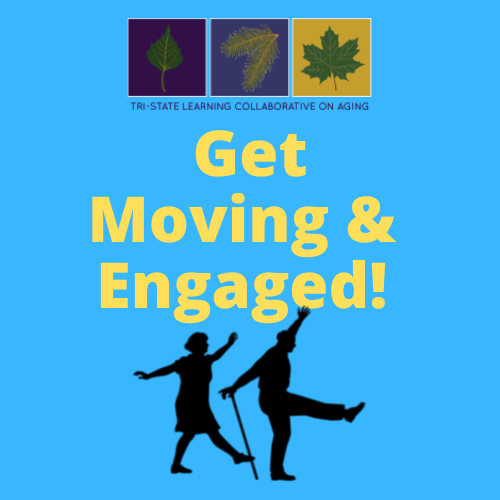 Get Moving & Engaged!
Wednesday, August 24th, 2022 from 12:00-1:30pm
Join us on Wednesday, August 24th from 12:00 to 1:30pm to learn how programs around northern New England are creating opportunities for healthy living for both our brains and our bodies no matter our physical or cognitive abilities.   From walking paths, horticultural therapy, recreational therapy and adaptive biking to sports programs – the goal of these programs is to get moving and have fun!  During this webinar, we'll be hearing from a few communities and programs across the region that are offering exciting and innovative experiences and learning opportunities for older adults to promote overall health and wellness.  We hope you'll join us!
Presenters:
Irene Barber, Horticultural Therapist, Coastal Maine Botanical Gardens
Karen Schilling, Board President, Portland Wheelers
Julia Callahan, Recreational Therapist, Northeast Passage
Kristin Bolton, Assistant Director, Elderly Services, Inc.
Ruby McAdoo, Coordinator, Putney Community Cares
Are you a part of a community or initiative that is offering physical and/or cognitive wellness programming for older adults of all abilities?  We welcome you to join us to share about your efforts!  As with all of programming at the TSLCA, we learn from each other and invite you to share during this interactive webinar and discussion.